Sleep
Stats pulled from a whoop band that I wear 24/7.
|Day|Hours of sleep|Resting heart rate| |:-:|:-:|:-:| |2021-02-20|7h 35m|54| |2021-02-21|6h 57m|56| |2021-02-22|8h 9m|50| |2021-02-23|6h 28m|49| |2021-02-24|7h 38m|52| |2021-02-25|6h 56m|49| |2021-02-26|7h 30m|52|
Latest tweet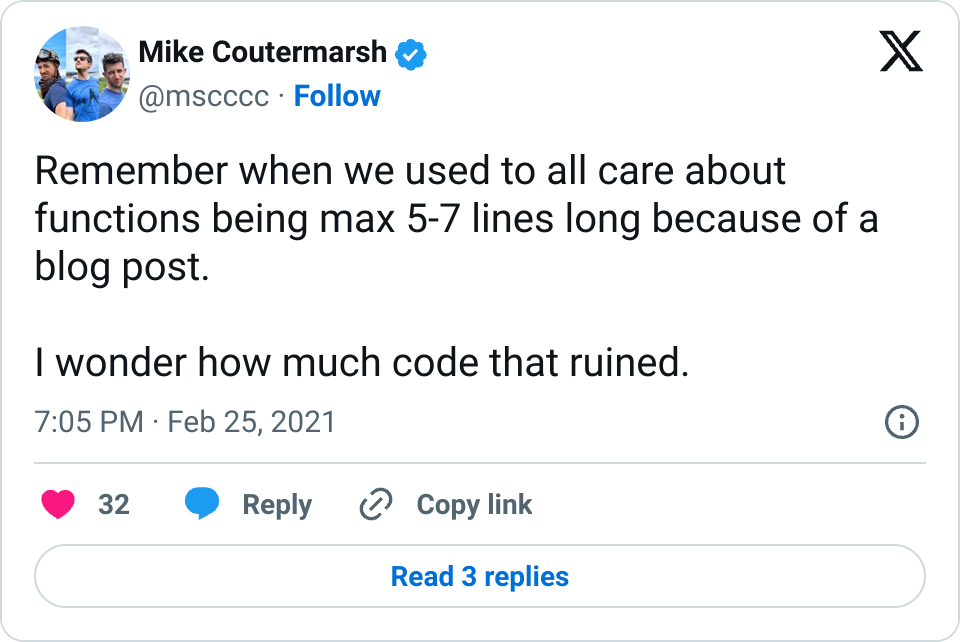 Top 141 friends ⭐️
WillAbides, brendanmurty, mscoutermarsh, dfreilich, vaimalaviya1233, jahirfiquitiva, lyquita, susanka068, tcbyrd, travisbyr, kallyas, IsXGeo, rzhade3, sciencepal, mamun2425, katungi, mzaini30, jatin-rathee, OmgImAlexis, gargakshit, JamesMGreene, Schlauer-Hax, tirthajyoti-ghosh, amuuu, Ritika-Das, MuYunyun, agucova, ApoorvTyagi, na-ji, dephraiim, MarikIshtar007, gauravghongde, hiwijaya, anish-ansari, WaylonWalker, NoNamePro0, timburgan, notBdougie, Matt-Gleich, whuang8, ildgz, vedic-partap, fly51fly, lucascosti, jasonlong, tarebyte, simonw, mrsimonfletcher, jefftriplett, KatherineMichel, timothyr, anamul430470, hashtagchris, airzinger, tracydemery36, gokayokyay, doms, iMackson, tommylees112, krider2010, jimkang, vladimyr, marcelinollano, javierarce, hmarr, tmcw, baloran, ggamel, b8x, socheatsok78, bradpurchase, jclem, heimann, enriikke, jpemberthy, donokuda, BenEmdon, nixpad, eliperkins, maestromac, nholden, smashwilson, nickvanw, ryangjchandler, mxschmitt, m1guelpf, piratebroadcast, muan, andreasklinger, nhuebecker, hfaulds, Ilshidur, cdb, mxie, icncsx, iheanyi, andymckay, JasonEtco, cschleiden, wilhelmklopp, kjaksik, JavaCode7, xPapla, CesarAugusto15, ArthurFiorette, alexawesomecode, Mridul2820, DanRowe, sohansubhash, quackduck, myl989, cjdenio, BenNeighbour, adhaamehab, ojaha065, Lydzx, johnletey, 0xLeif, lukew3, arafat-hasan, CrazyChickenDev, NihalV123, pyrih, bojdell, Vedrine, lowlighter, qbtl, hedythedev, fcomovaz, dereknguyen269, AugustinJose1221, khanraisa124, ABSphreak, bsoyka, eagleanurag, anmol098, injoon5, araguaci, Temtaime, AdamMomen, prakashsellathurai
Star this repo, to add yourself here.
How this works
This is autogenerated by a Ruby script that runs on Actions. See it here.