██╗    ██╗    ██╗██╗██╗     ██╗
██║    ██║    ██║██║██║     ██║
██║    ██║ █╗ ██║██║██║     ██║
██║    ██║███╗██║██║██║     ██║
██║    ╚███╔███╔╝██║███████╗███████╗



╚█████╗ ╚██████╗ ██████╗███████╗██████╗ ████████╗
██╔══██╗██╔════╝██╔════╝██╔════╝██╔══██╗╚══██╔══╝
███████║██║     ██║     █████╗  ██████╔╝   ██║
██╔══██║██║     ██║     ██╔══╝  ██╔═══╝    ██║
██║  ██║╚██████╗╚██████╗███████╗██║        ██║




╚█████╗╝███╗═══██╗██╗══╝██╗████████╗██╗  ██╗██╗███╗   ██╗ ██████╗
██╔══██╗████╗  ██║╚██╗ ██╔╝╚══██╔══╝██║  ██║██║████╗  ██║██╔════╝
███████║██╔██╗ ██║ ╚████╔╝    ██║   ███████║██║██╔██╗ ██║██║  ███╗
██╔══██║██║╚██╗██║  ╚██╔╝     ██║   ██╔══██║██║██║╚██╗██║██║   ██║
██║  ██║██║ ╚████║   ██║      ██║   ██║  ██║██║██║ ╚████║╚██████╔╝
╚═╝  ╚═╝╚═╝  ╚═══╝   ╚═╝      ╚═╝   ╚═╝  ╚═╝╚═╝╚═╝  ╚═══╝ ╚═════

illacceptanything
The project where literally* anything goes wrong
I want to make a really cool project, but I don't know what to make. So I'll just accept every Pull Request submitted and see what happens.
Rules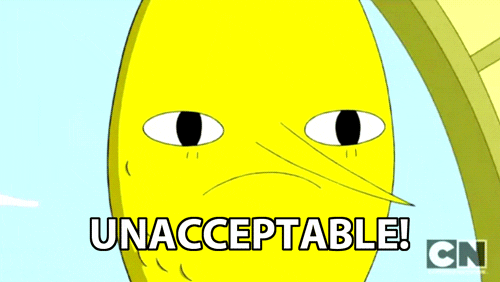 Nothing illegal.
Can't violate GitHub terms of service.
Don't mess with the LICENSE file - we kind of need that intact!
Don't be a dick, or any other copulatory organ. This includes:
Also, please refrain from uploading extremely large files or filenames with reserved characters, since those can make cloning the repository impossible for other contributors.
Please try to sort files into

data/

,

code/

, etc. where applicable. A neater repository is more maintainable!
Não insira mais de uma linha de conteúdo escrito em linguagens que contenham a palavra "capivara".
Don't be racist
Contributing
Fork it (https://github.com/illacceptanything/illacceptanything/fork)
Clone it (

git clone https://github.com/illacceptanything/illacceptanything

)
Create your feature branch (

git checkout -b your_branch_name

)
Commit your changes (

git commit -m 'Description of a commit'

)
Push to the branch (

git push origin your_branch_name

)
Create a new Pull Request
Contributors
Huge woorning from your friendly neighborhood JasorYEH - Everything starting from this point on including this line is just random people :)
Just tellin ya, nothing else important is under this line. Proceed at your own caution.
﹀﹀﹀﹀﹀﹀﹀﹀﹀﹀﹀﹀﹀﹀﹀﹀﹀﹀﹀﹀﹀﹀
---

kenevil1 wuz here

---

﹀﹀﹀﹀﹀﹀﹀﹀﹀﹀﹀﹀﹀﹀﹀﹀﹀﹀﹀﹀﹀﹀
OKAY, now nothing else is important under this line
Welcome!
Pull me, maybe
Testimonials
i tried cloning this, it took forever and then git gave me an error. i had to do this on github dot fucking com
Scumbag Steve
If your name is steve, list yourself here. I'm not Steve but anyways, HI!
Call me Eric. Merge me pls ;-;
---
中国。
想改变世界?请和我联系。
---
🇨🇱
🇨🇱
   _____                  __  .__    .__                 ._.
  /  _  \   ____ ___.__._/  |_|  |__ |__| ____    ____   | |
 /  /_\  \ /    <   |  |\   __\  |  \|  |/    \  / ___\  | |
/    |    \   |  \___  | |  | |   Y  \  |   |  \/ /_/  >  \|
\____|__  /___|  / ____| |__| |___|  /__|___|  /\___  /   __
        \/     \/\/                \/        \//_____/    \/

 __                 
/  \        _______________
|  |       /               \
@  @       | It looks      |
|| ||      | like you      |
|| ||   

 ██▀███   ▒█████   ▄▄▄▄    ▒█████  ▄▄▄█████▓  ██████           
▓██ ▒ ██▒▒██▒  ██▒▓█████▄ ▒██▒  ██▒▓  ██▒ ▓▒▒██    ▒           
▓██ ░▄█ ▒▒██░  ██▒▒██▒ ▄██▒██░  ██▒▒ ▓██░ ▒░░ ▓██▄             
▒██▀▀█▄  ▒██   ██░▒██░█▀  ▒██   ██░░ ▓██▓ ░   ▒   ██▒          
░██▓ ▒██▒░ ████▓▒░░▓█  ▀█▓░ ████▓▒░  ▒██▒ ░ ▒██████▒▒          
░ ▒▓ ░▒▓░░ ▒░▒░▒░ ░▒▓███▀▒░ ▒░▒░▒░   ▒ ░░   ▒ ▒▓▒ ▒ ░          
  ░▒ ░ ▒░  ░ ▒ ▒░ ▒░▒   ░   ░ ▒ ▒░     ░    ░ ░▒  ░ ░          
  ░░   ░ ░ ░ ░ ▒   ░    ░ ░ ░ ░ ▒    ░      ░  ░  ░            
   ░         ░ ░   ░          ░ ░                 ░            
                        ░                                      
 █     █░ ██▓ ██▓     ██▓                                      
▓█░ █ ░█░▓██▒▓██▒    ▓██▒                                      
▒█░ █ ░█ ▒██▒▒██░    ▒██░                                      
░█░ █ ░█ ░██░▒██░    ▒██░                                      
░░██▒██▓ ░██░░██████▒░██████▒                                  
░ ▓░▒ ▒  ░▓  ░ ▒░▓  ░░ ▒░▓  ░                                  
  ▒ ░ ░   ▒ ░░ ░ ▒  ░░ ░ ▒  ░                                  
  ░   ░   ▒ ░  ░ ░     ░ ░                                     
    ░     ░      ░  ░    ░  ░                                  



 ▄████▄   ▒█████   ███▄    █   █████   █    ██ ▓█████  ██▀███
▒██▀ ▀█  ▒██▒  ██▒ ██ ▀█   █ ▒██▓  ██▒ ██  ▓██▒▓█   ▀ ▓██ ▒ ██▒
▒▓█    ▄ ▒██░  ██▒▓██  ▀█ ██▒▒██▒  ██░▓██  ▒██░▒███   ▓██ ░▄█ ▒
▒▓▓▄ ▄██▒▒██   ██░▓██▒  ▐▌██▒░██  █▀ ░▓▓█  ░██░▒▓█  ▄ ▒██▀▀█▄
▒ ▓███▀ ░░ ████▓▒░▒██░   ▓██░░▒███▒█▄ ▒▒█████▓ ░▒████▒░██▓ ▒██▒
░ ░▒ ▒  ░░ ▒░▒░▒░ ░ ▒░   ▒ ▒ ░░ ▒▒░ ▒ ░▒▓▒ ▒ ▒ ░░ ▒░ ░░ ▒▓ ░▒▓░
  ░  ▒     ░ ▒ ▒░ ░ ░░   ░ ▒░ ░ ▒░  ░ ░░▒░ ░ ░  ░ ░  ░  ░▒ ░ ▒░
░        ░ ░ ░ ▒     ░   ░ ░    ░   ░  ░░░ ░ ░    ░     ░░   ░ 
░ ░          ░ ░           ░     ░       ░        ░  ░   ░
░
▄▄▄█████▓ ██░ ██ ▓█████
▓  ██▒ ▓▒▓██░ ██▒▓█   ▀
▒ ▓██░ ▒░▒██▀▀██░▒███
░ ▓██▓ ░ ░▓█ ░██ ▒▓█  ▄
  ▒██▒ ░ ░▓█▒░██▓░▒████
  ▒ ░░    ▒ ░░▒░▒░░ ▒░ ░
    ░     ▒ ░▒░ ░ ░ ░  ░
  ░       ░  ░░ ░   ░
          ░  ░  ░   ░  ░                                       




▓█████ ▄▄▄       ██▀███  ▄▄▄█████▓ ██░ ██
▓█   ▀▒████▄    ▓██ ▒ ██▒▓  ██▒ ▓▒▓██░ ██▒
▒███  ▒██  ▀█▄  ▓██ ░▄█ ▒▒ ▓██░ ▒░▒██▀▀██░
▒▓█  ▄░██▄▄▄▄██ ▒██▀▀█▄  ░ ▓██▓ ░ ░▓█ ░██
░▒████▒▓█   ▓██▒░██▓ ▒██▒  ▒██▒ ░ ░▓█▒░██▓
░░ ▒░ ░▒▒   ▓▒█░░ ▒▓ ░▒▓░  ▒ ░░    ▒ ░░▒░▒
 ░ ░  ░ ▒   ▒▒ ░  ░▒ ░ ▒░    ░     ▒ ░▒░ ░
   ░    ░   ▒     ░░   ░   ░       ░  ░░ ░
   ░  ░     ░  ░   ░               ░  ░  ░









it'll happen...





媽我在這~~~ 





Repo so big, takes forever to download





I'm in love with this repo. - Dhruv KB ;)





█░░█ █░░█ █▀▄▀█ █▀▀█ █▀▀▄ █▀▀█ ▀█▀ █▀▀▄ █▀▀  
█▀▀█ █░░█ █░▀░█ █▄▄█ █░░█ █░░█ ▒█░ █░░█ ▀▀█  
▀░░▀ ░▀▀▀ ▀░░░▀ ▀░░▀ ▀░░▀ ▀▀▀▀ ▄█▄ ▀▀▀░ ▀▀▀  
                                    -Ritwick
I love this repo :D
Nice one!





Really good for someone who want to increase contribution count. :D




/ they said i could PR anything so I PRd \
\ a penguin                              /
 ----------------------------------------
   \
    \
        .--.
       |o_o |
       |:_/ |
      //   \ \
     (|     | )
    /'\_   _/`\
    \___)=(___/






Der Ulf war hier





Der Klaus nicht.





Misc









 





























































WATFACE WAT WAT WAT
Hello world





hi




==============
⁣|😐😐😐😐😐😐😐|
|😐😐😐😐😐😐😐|
|😐😐😐😂⁣😐😐😐|
|😐😐😐😐😐😐😐|
|😐😐😐😐😐😐😐|
==============






  
  

  

Anything goes elation.


  




__          ____     ___  ______  _____  
 \ \        / /\ \   / / |/ / __ \|  __ \ 
  \ \  /\  / /  \ \_/ /| ' / |  | | |__) |
   \ \/  \/ /    \   / |  


<>
Is this real? :flushed:





AAST REPRESENT, HCS 2017!! - Kai/G
HS Graduate Programmers of 2020 add below!





Visit my homepage! rgonzalezp.github.io





Haulec Balec









ARE YOU READY TO RUMBLE????????????????
(https://media.giphy.com/media/3oKIPjzfv0sI2p7fDW/source.gif)









======























daae5b0df09514ff21a02fa986c9f69521839df8






















   ___             _  _    _      _         _              __ _  
  /   \   _ _     | || |  | |_   | |_      (_)    _ _     / _` | 
  | - |  | ' \     \_, |  |  _|  | ' \     | |   | ' \    \__, | 
  |_|_|  |_||_|   _|__/   _\__|  |_||_|   _|_|_  |_||_|   |___/  
_|"""""|_|"""""|_| """"|_|"""""|_|"""""|_|"""""|_|"""""|_|"""""| 
"`-0-0-'"`-0-0-'"`-0-0-'"`-0-0-'"`-0-0-'"`-0-0-'"`-0-0-'"`-0-0-' 





:poop::poop::poop::poop::poop::poop::poop::poop::poop::poop::poop::poop::poop::poop::poop::poop::poop::poop::poop::poop::poop::poop::poop::poop::poop::poop::poop::poop::poop::poop::poop::poop:





Just making my mark on this awesome project.
JordyV - github.com/JordyValentine





:poop::poop::poop::poop::poop::poop::poop::poop::poop::poop::poop::poop::poop::poop::poop::poop::poop::poop::poop::poop::poop::poop::poop::poop::poop::poop::poop::poop::poop::poop::poop::poop:




     __                __                          .__         .__    .__  .__                                         .___            .__     _________  
    |__|__ __  _______/  |_    ___________  ___.__.|__| ____   |  |__ |__| |  |__   ______  _  __  ___.__._____      __| _/____   ____ |__| ___\_____   \ 
    |  |  |  \/  ___/\   __\  /  ___/\__  \<   |  ||  |/    \  |  |  \|  | |  |  \ /  _ \ \/ \/ / <   |  |\__  \    / __ |/  _ \ /  _ \|  |/    \ /   __/ 
    |  |  |  /\___ \  |  |    \___ \  / __ \\___  ||  |   |  \ |   Y  \  | |   Y  (  <_> )     /   \___  | / __ \_ / /_/ (  <_> |  <_> )  |   |  \   |    
/\__|  |____//____  > |__|   /____  >(____  / ____||__|___|  / |___|  /__| |___|  /\____/ \/\_/    / ____|(____  / \____ |\____/ \____/|__|___|  /___|    
\______|          \/              \/      \/\/             \/       \/          \/                 \/          \/       \/                     \/<___>    
ps.imapankace