as
automotive software and its tool-chain
why this repository
Because I am not powerful so I decided to develop tiny but smart part of automotive software based on open source, and create a general AUTOSAR & Automotive Software study environment.
As below picture shows, it was an virtual cluster based on AUTOSAR and can be simulated on Windows and Linux.
Key Point
1. BSW
1.1 Integrated ArcCore AUTOSAR 3.1 BSW
Communication: Can(CanFD) CanIf PduR Com SoAd J1939Tp
Diagnostic: CanTp Dcm DoIP Dem
System: EcuM SchM
Memory: Fls Fee Eep Ea NvM MemIf
1.2 AS Mini BSW
Mainly for the purpose to create a small footprint bootloader with all of the code implemented by me.
This RTOS ASKAR is designed according to OSEK/VDX OS223 by taking a reference of a lot of other open source RTOS, generally, the bwlow is the list:
For the purpose that to be able to run most of the common applications which are based on posix, a series of posix APIs have been implemented based on the ASKAR OSEK tiny core.
posix threads
posix semaphore
posix mutex and condition
posix message queue
posix signals
General supported CPU architecture list:
arm32: cortex-m3 arm926
arm64: cortex-a57 (multicore is supported)
ppc: mpc5634
intel: i386
s12cpuv2: mc9s12xep100
3. BSW configuration tool
This GUI tool is the one from OpenSAR which is also developed by me, the GUI can be automatically created from xml.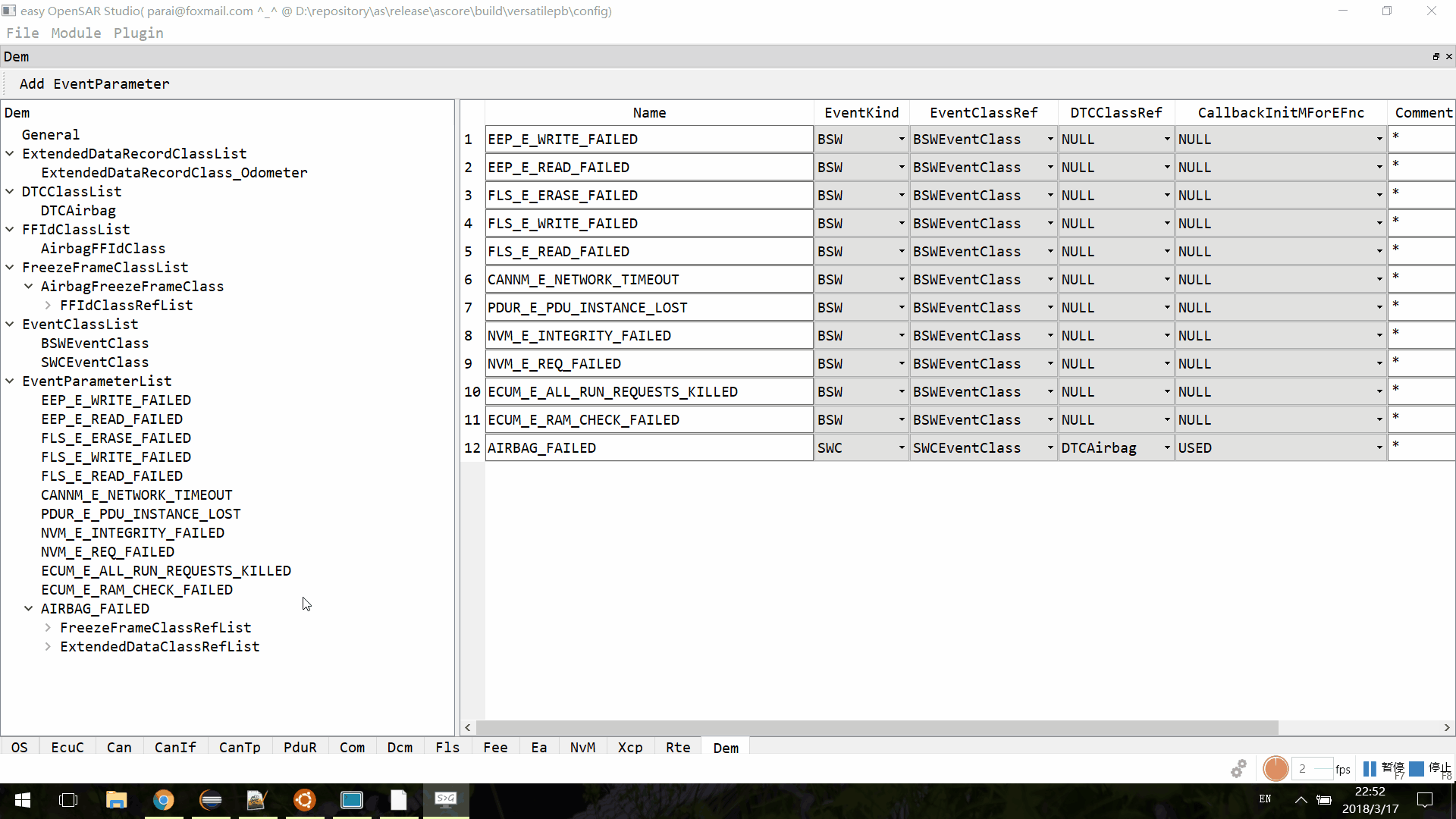 4. AUTOSAR & LINUX communication
5. Lua & Python Integrated
support CAN device by lascanlib or pyas: CANcaseXL, PeakCAN, SocketCAN, ZLG USBCAN
support miscellaneous device by lasdevlib with the smae API interface "open/read/write/ioctl/close": rs232
a powerful python as.one.py tool: Dcm Xcp Bootloader and others.
a powerful third party RTE tool integrated: cogu/autosar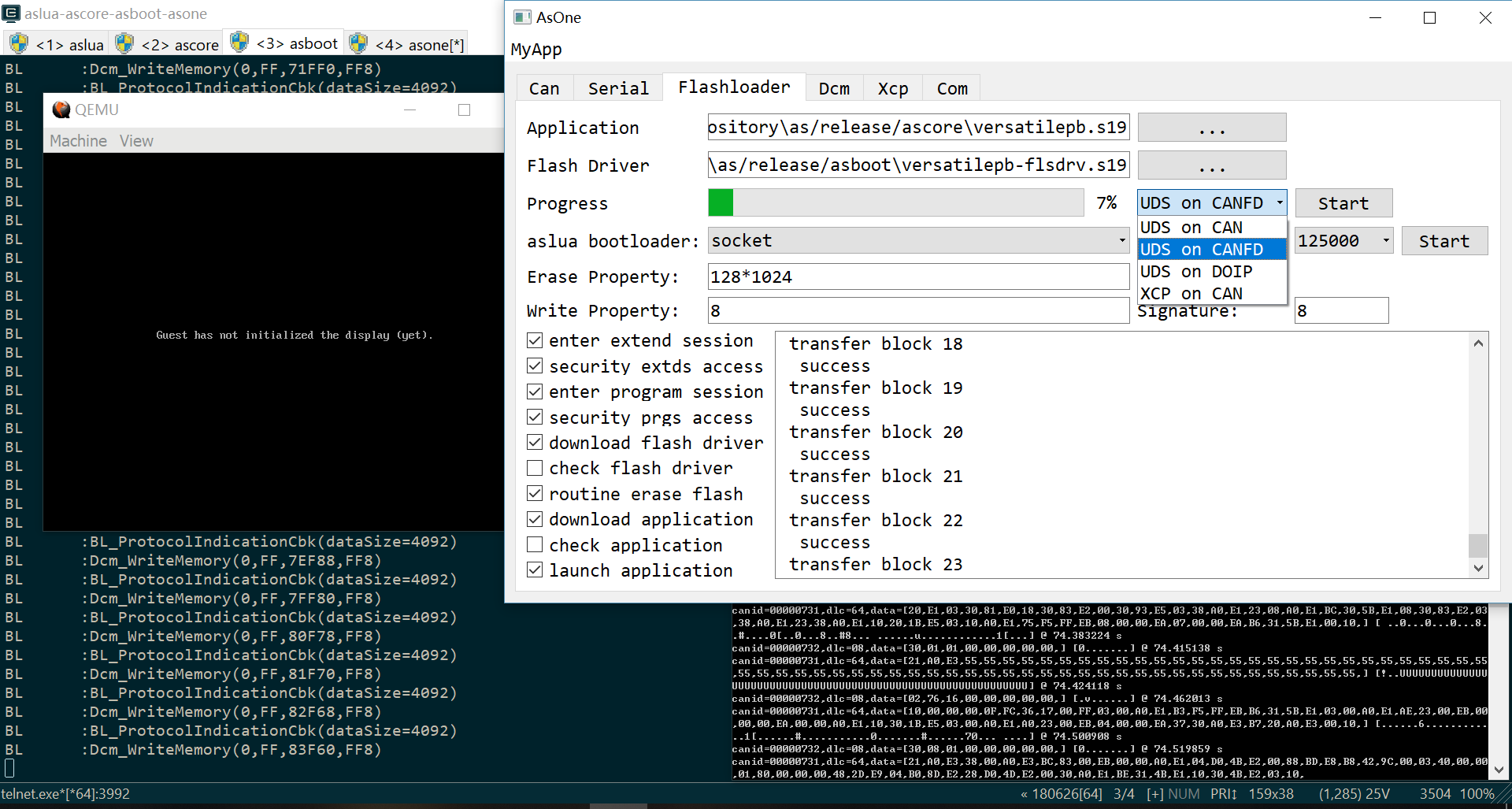 6. Other 3rd part package
LWIP: about text:133Kb, data:11Kb
contiki-net: about text:54Kb(including the protothread), data:4Kb
libelf: an OS independent ELF library for ELF loading&executing.
LVGL:Littlev Graphics Libraray
7. Setup Environment and Run
Check the page as-study-platform for how to setup the environment from zero by yourself.
8. AS USB2CAN device